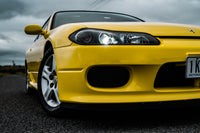 Buy Car Parts in Melbourne
Replacing factory components and adding cutting-edge alternatives doesn't mean you have to be an elite racer to start experimenting. 
There are many benefits in subbing out original car tuner parts for those better maximised for control and experience. In the end, you'll achieve better efficiencies, fuel economy, reliability and much more. 
For those who love a road trip, enjoy the great outdoors and want to get the most out of the vehicle when offroad, car performance parts can add a whole new dimension to your experience.
Take a look at some of our Haltech parts
Vehicle Tuner Mods
There are many kinds of modifications that you can do to your vehicle which offer unique benefits you won't get from the manufacturer in the factory standard. 
These can be simple add-ons like steps or bullbars all the way up to totally new electronic and computer systems, with new gauges and monitoring systems so you can track your efficiencies. 
Almost every aspect of your vehicle can be tuned – including the engine and exhaust system.  To ensure you're able to get the most out of this process, however, we recommend opting for support from our line of experts.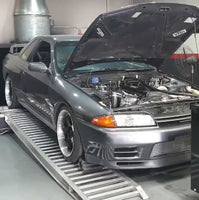 Import a Car From Japan
If you are looking to import your car from Japan be sure to visit our parters by clicking on this link Import Car Japan
Get in Touch
Speak to our expert team today about how we can improve all facets of your driving experience with our vehicle tuner parts, mods and more. Our products and services are available right across Melbourne and delivered Australia wide.