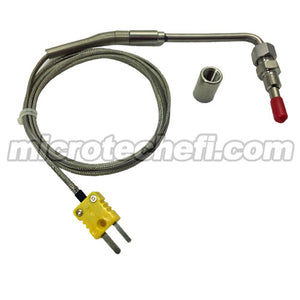 The MicroTech EGT probes feature an exposed tip for fast response times with an operating range from 0-1200 Degrees Celsius.
The EGT probes will plug directly into any of our EGT modules and are also compatible with most other brand EGT measuring devices that use a K-type style probe.
Probes are available in various lengths and are sold complete with 1/8 BSPP stainless weld on fittings.