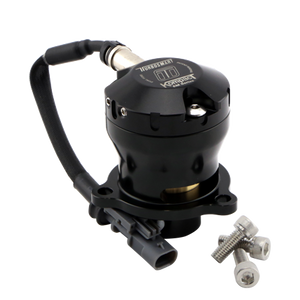 The award-winning Kompact EM series Blow-Off Valves, are the world's first truly plug and play Blow-Off Valves. Simply unplug and unbolt your OEM Blow-Off Valve, and install ours in its place. No adapters, hoses or extra assembly required. All this while retaining complete OE control of the BOV's operation.

Dual Port vents both to the atmosphere and back into the air intake. 

Suitable for the 2019 USA Ford Ranger 2.3L Petrol Turbo. Please look up the vehicle application list for more detail.