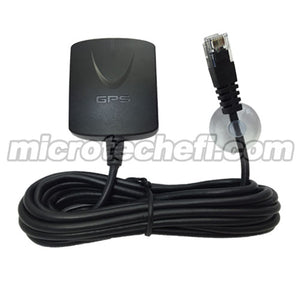 Make the most of the available features in the LTC Dash with the MicroTech GPS receiver.
Once connected to your LTC dash, the GPS receiver gives the LTC Dash the ability to display and log road speed in either Kph or Mph, measure distance travelled and also gives you have an accurate vehicle odometer.
The GPS receiver also allows you to access the "Drag Mode" and "Circuit Mode" timing functions which are a standard inclusion on all LTC Dash units.
Please Note: The GPS receiver connects to the LTC dash via the MicroTech CAN hub which must be purchased separately.